2015 MSWG Conference & Awards Banquet
Sunday, 11 January 2015 19:47
You are cordially invited to the 2015 Mississippi Wing Annual Conference & Awards Banquet.
Gulf Hills Hotel & Conference Center
13701 Paso Road, Ocean Springs, Mississippi 39564
EARLY-BIRD REGISTRATION FEES AVAILABLE FOR REGISTRATIONS MADE BEFORE

02/10/2015
FINAL REGISTRATION DEADLINE

02/20/2015
Prepare - Practice - Perform

Network with fellow CAP members; recognize the efforts of our teammates from 2014; learn new skills, and celebrate our professional service to the Nation as volunteers in the Civil Air Patrol.
An optional

Friday

evening excursion on the Gulf Coast with hors d'oeuvres (ticket required); a general assembly with an awards ceremony; learning-labs designed to enhance your knowledge and skills, and a special awards banquet to recognize our finest achievements in 2014.
What does your conference registration include?

General Ticket: Attendance at the general assembly; access to the learning-labs and a ticket to the awards banquet.
Please note: Lunch

on Saturday

is "on your own"
Optional

Friday

Night Gulf Coast Excursion
(Tickets sold separately - adults only)
This ticket will admit you for a tour of the Gulf Coast on the Ole Biloxi Schooner, followed by hors d'oeuvres. Please note that this is subject to weather. A weather contingency plan will be to visit the Biloxi Seafood Museum followed by

hors d'oeuvres.



Class A or B Service Dress, appropriate Corporate uniform,
Mess Dress (Formal Dresses for Ladies is optional) for the banquet.
No Polo Shirts, BDU's or Flight Suits.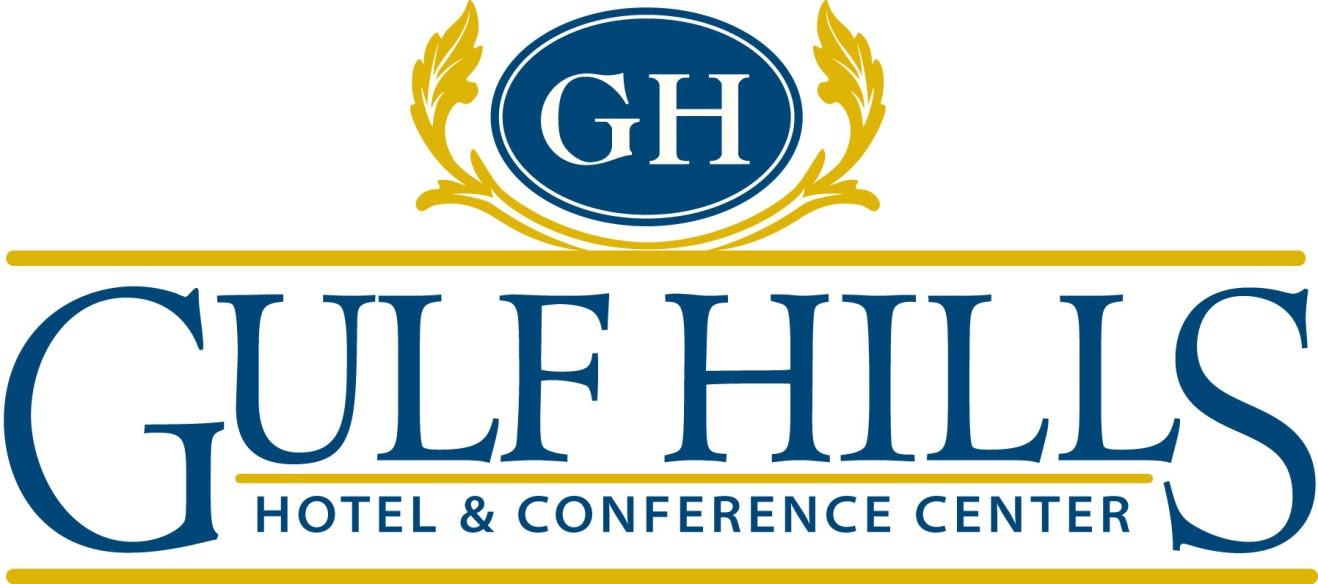 Beautiful Golf Course on site...call for a tee time and bring your clubs!
*Rates starting at $83 per night plus tax. Rate includes a Deluxe Continental Breakfast.

*Reference MSWG Civil Air Patrol
Note: All hotel public areas and rooms are non smoking and heavy daily fines will be charged if rooms are smoked in
.
You can also search for hotels in/near ZIP 39564!
***ATTENDEES ARE RESPONSIBLE FOR THEIR OWN ACCOMMODATION RESERVATIONS AND ASSOCIATED COSTS***
---
All tickets are non-transferable. Sorry, no refunds after

02/20/2015

!
The Special Relationship - the UK and the USA
Wednesday, 04 June 2014 00:10
The Special Relationship
Many of us, particularly those who have served in the military, will recognise the 'special relationship' that binds our two great countries, the UK and the USA, together.  Particularly as we remember the liberation of Europe and the D-Day landings that took place 70 years ago in Normandy, France. This 'special relationship' also extends to the Civil Air Patrol in both countries. One of the UK CAP's most recent recruits is Bill Henry who is also a member of The US CAP Mississippi Wing.  Bill is resident in the UK this summer and he will now pursue his CAP activities on this side of the 'pond'.  The attached photograph shows Bill being welcomed on board the UK CAP by the Chairman, Tony Cowan at Aero Expo, one of the UK's premier aviation events. Further information about the UK CAP may be found at
www.ukcivilairpatrol.co.uk
Mississippi Wing Celebrates During 2014 Annual Conference
Wednesday, 09 April 2014 12:50
The Mississippi Wing came together between March 28-29 at the Jackson Marriott for their 2014 Annual Conference and Awards Banquet. Colonel Mallory Woodcock, Mississippi Wing Commander, commented: "this is always a special time for the Wing; members come together to share experiences, learn new skills, celebrate achievements and enjoy the fellowship". The weekend kicked off on Friday night with a soiree hosted by the Wing Commander; the general assembly was held on the Saturday morning where numerous awards and decorations were presented; an exciting array of workshops followed; finally an Awards Banquet was held in the evening where a few special awards and presentations were made. The Mississippi Wing was honored to have MDOT Commissioner Dick Hall attend as the honored guest who delivered an inspiring keynote speech. We were also delighted to have MDOT's Aeronautics Director Mr. Tomas Booth in attendance. Representing NHQ was Col Mike Murrell. Other distinguished visitors included Col Al Bedgood (SER/CC), Col Barry Melton (SER/CV), Col Carlton Sumner (CAP/DOV & Former MSWG/CC), Col Tim Carroll (Former MSWG/CC), Col Becky Tilton (Former MSWG/CC), Mr. John Carnduff (CAP-USAF SER/ADO), Lt Col James Howell (SER/HC), Lt Col Joseph Knight (GAWG/CV), Lt Col Pedro Torres (SER/DP) and special guest Mrs. Millie Meaders.
The conference theme was Our Missions - Our Members - Our Future. During Colonel Woodcock's address he took a look back over our goals and achievements as set in the MSWG's strategic plan; took time to recognize the hard work of our membership and pointed towards an exciting future for the wing.
Special thanks goes to Conference Directors Col Becky Tilton and Lt Col Edith Street. They were assisted by an army of support staff - THANK YOU to all for your support! Also thanks to our Master of Ceremonies - Capt Jon Maynard, and to the Wing's Color Guard Team (members from MS-072) for posting the Colors.
A full listing of the awards and achievements presented:
End of Year Awards (CY2013)
| | |
| --- | --- |
| Award | 2013 |
| Aerospace Education Cadet of the Year | C/TSgt Michael Pounders |
| Aerospace Education Officer of the Year | Capt Shaun Kelly |
| Emergency Services Officer of the Year | Lt Col James Wiley |
| Cadet Programs Officer of the Year | Capt Orvis Shiyou |
| Col. Berta Edge Communicator of the Year | Lt Col Robert Kilroy |
| Inspector General of the Year | Capt Gary Turner |
| Squadron Safety Officer of the Year | Capt George Hill |
| Squadron Award For Excellence in Safety | SER-MS-109 |
| Professional Development Officer of the Year | Lt Col David Younce |
| Chaplain of the Year | Chp Lt Col David Smelser |
| Cadet NCO of the Year | C/TSgt Noa Bender |
| Cadet Officer of the Year | C/2d Lt T. Christian Shiyou |
| Top Gun Award (most hours flown) | Capt Gary Turner |
| Public Affairs Officer of the Year | 2d Lt William Wedgeworth |
| Jeff Meaders Check Pilot of the Year | Capt Jerry Eichelberger |
Special End of Year Awards
| | |
| --- | --- |
| Wing Staff Member of the Year | Maj David A. Rogers |
| Cadet of the Year | C/1st Lt Anna Quintanilla-Wayman |
| Officer of the Year | Lt Col Wesley Bennett |
| Squadron Commander of the Year | Capt Randy Broussard |
| Squadron of the Year | SER-MS-109 (Vicksburg Comp Sdrn) |
| T. G. Fortune Lifetime Achievement Award | Lt Col Charlie Conerly & Maj Ann Conerly |
2014 Squadron of Merit:
Pine Belt Comp Squadron (SER-MS-072)
CAP Achievement Awards:
Capt Kristy Williams
Capt Charles Wells
1st Lt Lee Perry
Commander's Commendation Awards:
Capt Robert Fritzuis
Capt Gary Turner
Capt Danny Carter
Capt Jon Maynard
Lt Col Wes Bennett
Meritorious Service Award:
Capt Shaun Kelly
Wing Commander's Special Award For Excellence:
Mrs. Cindy Sayre
Maj David A. Rogers
Lt Col Stephen Warner
Lt Col H. Richard Hodges
Lt Col Edith Street
Col Becky Tilton
Local Cadet Promoted to Highest Rank
Wednesday, 12 March 2014 21:00
By Lt Col David Younce, Commander
Photos taken by C/CMSgt Wes Presnall
Key Field ANG, MS- On 27 February 2014 Cadet Ryan Howard of the G.V. Montgomery Composite Squadron was promoted to the highest rank of the cadet program, Cadet Colonel, by his parents Maj's Scott and Cathy Howard during the squadrons weekly meeting. Cadet Colonel is the highest rank a cadet can achieve.
"I made a promise to a cadet even before I joined that that I would make it to the top," Cadet Howard stated. He followed that up with, "I am very grateful to have been allowed to fulfill that promise."
Cadet Howard joined the Squadron, which is part of the Civil Air Patrol, in 2007, and began his more than 5 year journey through the cadet program to achieve the highest rank possible in the cadet program, and he has earned the Spaatz Award, the highest achievement in the Civil Air Patrol cadet programs.
The Civil Air Patrol cadet program is composed of 16 achievement and 5 milestone awards. Each achievement requires the cadet to study and pass tests in leadership and aerospace education subject matter. They are also required to participate in a character development and a physical fitness program. The cadet must be an active participant in the squadron, and display character and maturity commensurate with the achievement or milestone award that they are competing for.
The G.V. Montgomery Composite Squadron is located on Key Field ANG in Meridian, MS, and meets every Thursday from 5:30 pm until 8:30 pm. The cadet program consists of teenagers from 12 to 21 years old. There is also an adult program for people interested in our program which is open for people over the age of 18. More information can be attained at our website, http://www.ms102cap.org.